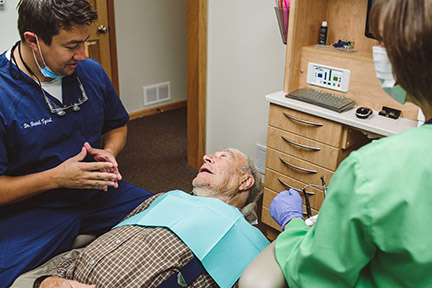 A composite fillings (tooth colored) is used to fix a tooth that is impacted by decay, cracks, or fractures. The decayed or affected part of the tooth is removed and next is filled with a composite filling.
There are a lot of forms of filling materials offered, each along with their benefits and drawbacks. Both you and your dental practitioner can talk about the best choices for restoring your smile. Composite fillings, along with silver amalgam fillings, are the most commonly utilized these days.
Since composite fillings are tooth colored, they can be closely matched to the color of your existing teeth, and are also more visually appropriate to be used in the front teeth or the more noticeable areas of your teeth.
Just like many dental care restorations, composite fillings are not permanent and could someday need to be replaced. These are typically extremely durable and will last a lot of years, providing you with a long lasting aesthetic look.
Reasons for the use of composite fillings:
• Chipped teeth.
• Closing space between two teeth.
• Cracked or broken teeth.
• Decayed teeth.
• Worn teeth.
Just how are composite fillings installed?
Composite fillings are typically placed in one session. As the tooth is numb, your dentist will eliminate decay as needed. The area of the tooth will then be completely cleaned and very carefully ready before the brand new filling is placed. In the event that decay ended up being near the nerve of the tooth, a special medicine would be used for additional protection. The composite filling will after that be specifically placed, formed, and polished, restoring your tooth to its initial form and purpose.
It's regular to encounter sensitiveness to hot and cool whenever composite fillings are initially placed, nevertheless, this will diminish soon after your tooth acclimates towards the brand-new filling. You'll be provided care guidelines at the end of your treatment. Great dental health techniques, eating habits, and regular dental care visits will assist within the life of the brand new fillings.