Meet Our Staff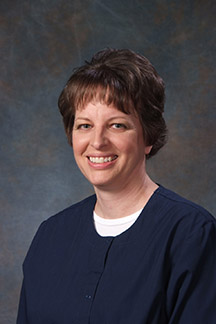 Nancy – Office Manager
Nancy has been working in the dental field for 26 years. She loves working in a great team with great people and great patients. In her spare time she likes spending time reading, gardening, and hiking.
Jayni – Dental Hygienist
Jayni has worked in the dental field for 9 years, after graduating from the University of South Dakota. Her childhood dentist recommended she get into the dental field.
Her duties at the clinic mostly involve educating patients about the appropriate dental health and hygiene habits, such as brushing, flossing and rinsing daily. She loves interacting with a wonderful staff and getting to know the patients.
Jayni stays busy with a 2-year-old, playing softball, spending time with family and friends, and rooting for the MN pro sports teams.
Sue – Dental Assistant
Sue attended Minnesota State University in Mankato, and has been working in the dental field for 33 years. She wanted a career where she could work with and meet lots of people, and where each day would be different.
And she got that in spades at Le Sueur Dental, where she helps to keep the office running smoothly. She enjoys working with Dr. Tycast and all the patients, and getting to know the patients.
When not working she enjoys doing crossword puzzles, baking, taking care of her garden, and shopping.
Jo – Dental Assistant
Jo has been working in the dental field for 34 years. She got her education at Minnesota State University in Mankato. She assists Dr. Tycast to make sure everything runs smoothly and he has all needed supplies.
The part of the job she likes most is getting to know the patients. Jo enjoys spending time with her grandchildren, baking, and walking.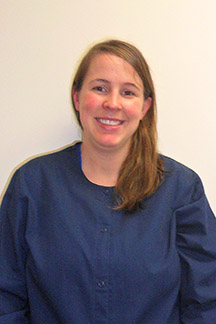 Gabrielle – Hygienist
Gabrielle has been a dental hygienist for 4 years after graduating from Mankato State University. She first became interested in the dental field back in high school when she job shadowed her orthodontist for a day.
She liked the work atmosphere of a dental office and helping patients. Gabrielle doesn't just clean teeth, she also educates patients on what their current dental health status means and how to improve it.
Her favorite part of her job is seeing all the patients and the staff she works with is fun! Gabrielle and her husband just welcomed their first baby into the family in July of 2015, so he is taking up most of their time when she's not at work.
Be she does enjoy camping as often as they can and also playing co-ed slow pitch softball. Being outside and walking their two Puggle dogs during nice days is also a favorite activity.