At Le Sueur Family Dental, we are strong believers in the view that proper pediatric dental care and oral health should start early in life.
Regular checkups, and training in home pediatric dental care habits such as brushing and flossing, can ensure that children enjoy good oral health not only in childhood but throughout their lives.
At Le Sueur Family Dental, parents can stay with their children during the time of treatment, and games, toys, balloons and a free toothbrush and toothpaste are all provided for each child's comfort and entertainment.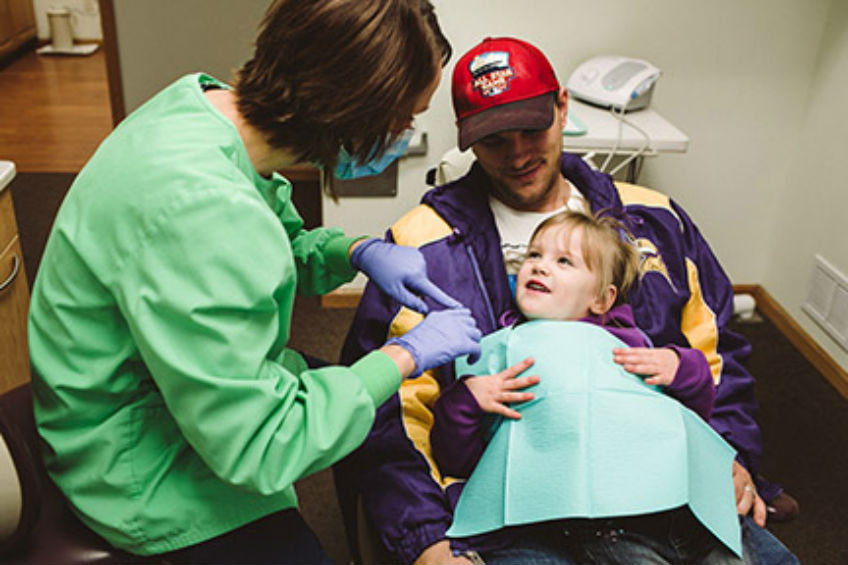 The first dental checkup can be anytime after your child first cuts their first tooth.It should be before age one, ideally, and has as its primary goal just getting the child used to the idea of going to the dentist.
It can help to prepare for the trip if you examine your child's teeth as a routine, scheduled action, always done in a friendly and non-threatening way, just so he or she is comfortable with the idea of someone else looking at his or her teeth.