Fire up your phone or laptop, open the search engine and type in "dentist near me". The plethora of results will probably overwhelm you. And when you're in the market shopping for a new dentist, a simple Google search doesn't help. We're all aware of how personal and extensive a relationship with your healthcare practitioner is, and we cannot deny that you should be opting for a dentist that not only prioritizes your dental needs, but also one that feel most comfortable with.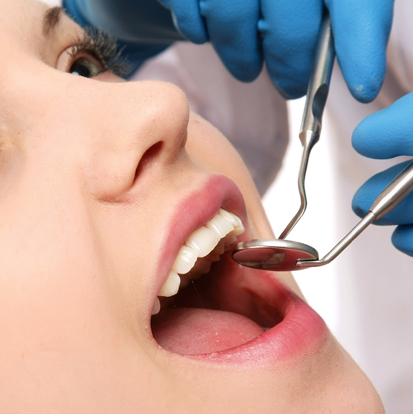 Finding A Dentist Near Me
The American Dental Association has a couple of pointers on how you could find the dentist who is the perfect fit for you and your family –
Recommendations matter. Ask your friends, ask your family, ask your neighbor, ask your child's teacher, ask your colleagues. Ask everyone in your community to recommend their go-to dentist. When you're asking around, chances are a bunch of people will name the same office or offices. That's how you know they're a good choice.
If you're about to move cities or localities, or if your current dentist is considering retiring from their practice, ask them. Dentists have well-knit circles, so they'll probably be able to tell you which dental office to go to next.
Other than your current/ex-dentist, your general practitioner and even your local pharmacist can offer insights into the various dental offices in your area.
As stated previously, a quick google search will also redirect you to all the local offices. And in all likelihood, those offices will have official websites. A key thing to note is that a website doesn't need to exist to reflect good practice. But you can find out about patient testimonials and experiences regarding the in-house dentists.
The ADA has a list of local and state dental societies on the official website. These have directories of all the dental offices located in your area. Alternatively, you can also find them in a telephone directory.
The ADA's advice? Don't settle on the first dentist you find. Shop around and find yourself the office that works for you.
What Do I Look For In A Good Dentist Near Me?
Aside from the dentist's educational qualifications and skill level, there are plenty of other factors that contribute to a good dental office, and in turn, a good encounter. A true professional will never avoid answering any questions that you might have. Because at the end of the day, this is something that affects your health in the long run. Listed below are some questions you can ask before zeroing in on the dentist of your choice.
Naturally, find out the dentist's qualifications. Are they well versed in their field? Do they take continuing dental education seriously? Are they committed to excellence in not only their craft but also patient relationships? Do they keep themselves updated with all the advances in modern-day dentistry?
Does the dentist work with only a particular age group? Are they functional for your entire family? Nobody wants to rush from one dental office to another. This not only takes up extra time, but it can also be exhausting shuffling people to and from the dentist.
What is the dental staff like? Since they will be your first point of contact, how do they treat the people walking in? Are they focused on making the patient comfortable and ensuring a stress-free experience? How good are they with little kids? Do they have a warm personality or are they distant and cold? And perhaps the most important thing – if you have a child, are they made to feel relaxed in the office space?
Sanitation is also paramount, particularly during the pandemic. Are the dentists and staff in protective gear? Are they wearing masks? Are they providing the patients with protection? Does the office space look clean and sanitized? Are the instruments clean? Because the last thing you need is picking up an infection from a regular dental run.
When it comes to any form of treatment, does the dentist take time to fully explain the procedure to you? Do they listen to your concerns and answer any questions you might have? Do they help in alleviating your anxiety?
Are you being provided with anesthesia during your procedure? What anesthetic options does the dental office have? Is your dentist focused on preventative care? Do they nip the issue in the bud?
How far away is the dental office from your place of residence? How far is it from your place of work? Were you to miss your appointment, does the office cooperate in providing you with another one? The office shouldn't be located far away from your location – the closer it is, the more you'll visit. And in case of emergencies, is the dentist available? Because you wouldn't want to be caught in a dental emergency without a professional to rush to.
What are the office timings? Moreover, what are the wait times like at the office? Nobody has the time to sit in a dental office all day long. Inconvenient timings or longer waiting means you'll be less likely to visit the dentist when you should.
Is the dental office you're intending to visit included in your insurance plan? What are their payment policies and what forms of payment do they accept? Even if they aren't included in your plan or if you don't have dental insurance, most offices provide in-house plans that you can take advantage of. Feel free to check with the team at Le Sueur to find out about their plans.
As stated previously, make sure you find a dental team you feel comfortable with. You should be able to look forward to a dental visit, not dread them.
Pandemic or not, Le Sueur Family Dental prioritizes your health over everything else. We offer a wide range of treatments for both you and your family. From toddlers to senior citizens, our dentists are expertly skilled and well versed in the art of family dentistry. So whether it's a regular cleaning, a preventative therapy, or something more advanced – we've got you covered.
Call us at 507-665-6812 to schedule an appointment today.